---
Wildwood Ladies' Aid Society
---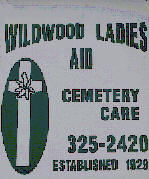 The Wildwood   Ladies' Aid is the oldest existing organization in Wildwood, registering its Society Status in 1929.
In addition to caring for two cemeteries the WLA caters funeral lunches and does occasional meals for other functions.
Cemeteries
It has existed throughout the years to operate two local cemeteries:
The Wildwood Ladies' Aid Cemetery
Located at Range Road 93 and Hwy 16x
and
The Wildwood Memorial Gardens (1984)
Located South of Wildwood by way of Range Road 92a and 2.5 km east on Township Road 532
---
Cost of Grave sites:
Full body and ashes - $400.00 for residents & $500.00 for non-residents
Cost of additional Urn $100.00 for resident & $150.00 for non-resident
Wildwood Memorial Gardens has developed a 3rd section of 120 plots available for sale at $400.00 each.
---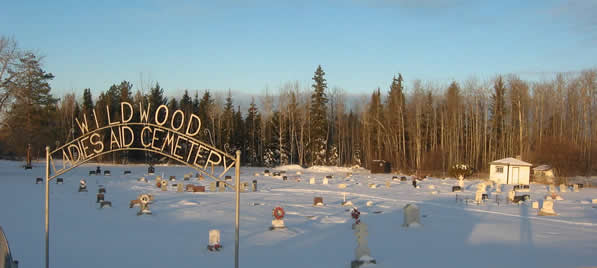 Bingo
Third Friday of Each Month 7:30 pm at the Wildwood Community Hall
Meetings
Third Tuesday of each month at 3:00 p.m. at Wildwood Community Hall
---
Contacts
Treasurer: (780) 325-2282
Caretaker: (780) 325-2420
---