ROYAL CANADIAN LEGION
WILDWOOD
BRANCH 149
---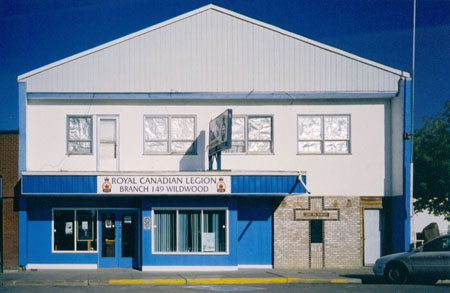 New Members Always Welcome
Anyone can apply and fill out an application
Membership Dues for Ordinary: $40.00
Affiliate and Associate Dues: $50.00


Hours of Operation

Monday --------- Closed

Tuesday --------- Closed


Wednesday --------- Closed

Thursday -------- 11:00 am - 5:30 pm (Lunch 11:00 - 1:30)


Friday   ------------ 1:30 pm - 8:00 pm

Saturday   ---------- 1:30 pm - 8:00 pm

Sunday    -----------------   Closed

We Offer:
A pool table
A big screen
Satellite TV
Licensed Bar

Nevada's / Pull-tabs Bottle Depot

Join Us Every 2nd Friday of Each Month for Entertainment & Supper at 6:00 pm
Meat Draw Program to follow Supper, when we have entertainment.
The meat draw will be interspersed with the entertainment.
Meat Draws ~ Basket & Gift Certificate Draws ~


Join Us Every Saturday!!
From 1:00 pm to 6:00 pm
For Meat Draws ~ 50/50 Draws~

Special Basket Draws

All Volunteers Are Welcome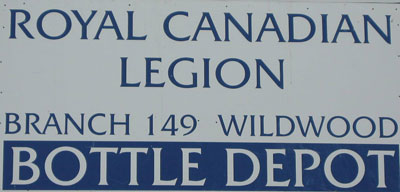 Tuesday, Wednesday, Thursday and Friday
11:00 am - 5:00 pm
Saturday 11:00 am - 5:00 pm

Royal Canadian Legion Wildwood Branch 149
5111 -- 50th Street, Wildwood, AB, T0E 2M0
Phone: 780-325-2015
-- Fax: 780-325-2051

---