---
Wildwood, AB -- Porcupine Plain SK
---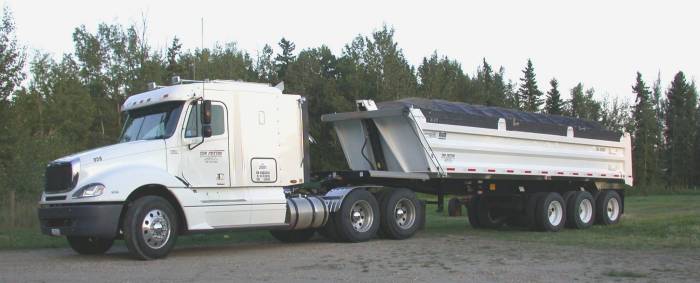 Mailing Address:
 PO Box 261
Wildwood, AB
T0E 2M0
Phone 780-325-2547
Fax 780-325-2534
  Member of ISNetworld, Check us out!
---
 Call For:   Gravel & Sand - Sales & Hauling, Contaminate Hauling,
Peat Moss Sales & Hauling,
End Dumps - Belly and Clam, Low & High Boy,  
Pilot Car Service, Van Service, Tractor Service,
Equipment Moving
---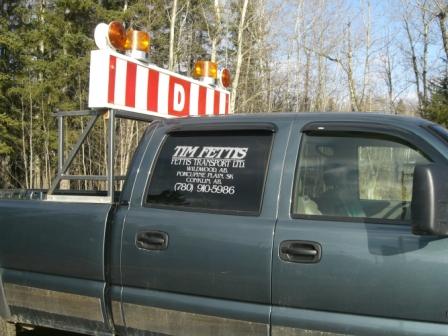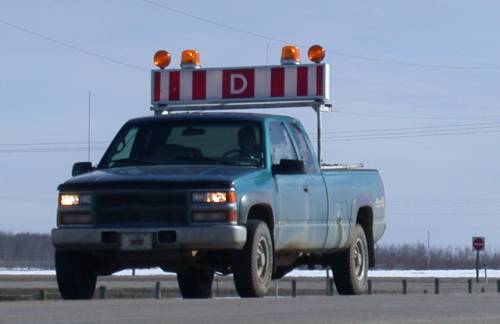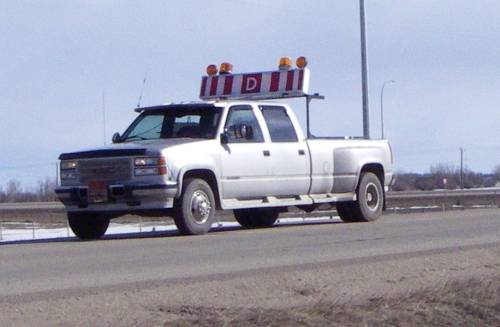 ---
Our company successfully disassembled and moved a 29 Man Camp from Red Earth, Alberta. There were 8 units 12'X53'. This building pictured below was 28'X46'.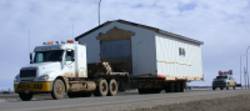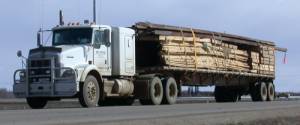 ---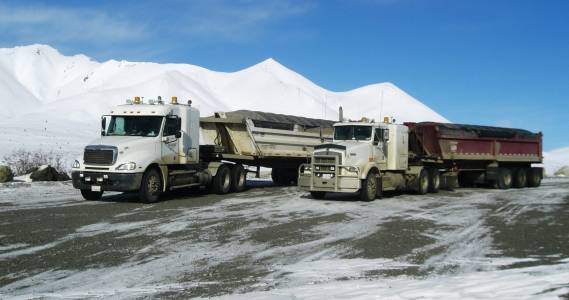 In the winter of 2008 on the world's longest ice road we drove the 185 kilometers on the Mackenzie River ice road from Inuvik, Northwest Territories to the Beaufort Sea and over to Tuktoyaktuk, an Inuvialuit village on the Arctic Ocean, Yukon for a reclamation soil haul.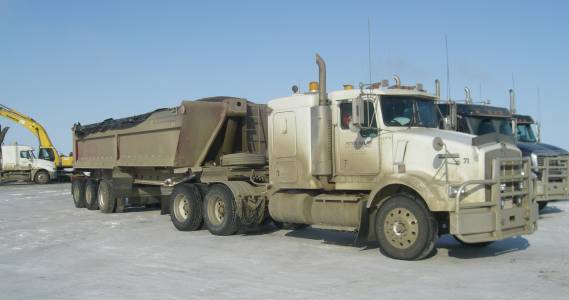 ---
Last Updated on Sunday, 19 September 2010 19:03